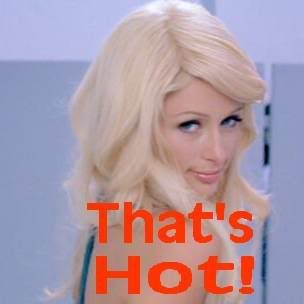 In my last post, I argued that the Thrashers have been both good and a bit lucky during their recent 4 game win streak.
The team isn't really generating more shots, they are simply cashing in a higher percentage of the shots they have been creating.
So far the Thrashers have played 15 games, so let's do a little comparison of their performance in the three five game segments.

Shots For-Shots Against
1st 5 games: 152-173 = -21
2nd 5 games: 151-181 = -30
3rd 5 games: 126-149 = -23
The team has consistently been outshot in each five game segment and their offensive shots per game actually fell during this most recent set of five games. What has really improved is their Shot Percentage.
Shot Percentage
1st 5 games: 8.6%
2nd 5 games: 7.3%
3rd 5 games: 15.9%
That 15.9% is roughly double of what they were doing before. Is that sustainable over the long haul? Well let's look at the other NHL team's shot percentage so far this season and see where the Thrashers three segments fall in this distribution.
2008-09 Team Shot Percentage

15.9% ATL 3rd 5 game segment of the season.
12.7% PHI
12.1% CHI
12.0% STL
11.4% VAN
11.1% MON
10.9% NSH
10.5% DAL
10.2% PIT
10.0% LAK
10.0% CGY
09.9% CBJ
09.9% BUF
09.9% ANA
09.5% CAR
09.5% COL
09.5% MIN
09.5% DET
09.5% BOS
09.3% EDM
09.3% WSH
09.2% OTT
08.8% SJS
08.7% TOR
08.6% PHX
08.6% NYI
08.6% ATL First 5 game segment of the season
08.1% FLA
08.0% NYR
07.8% NJD
07.3% TBL
07.3% ATL 2nd 5 game segment of the season
Just in case it's not obvious, the team started off ice cold and now they are red hot. Don't count on them finishing the season #1 in shooting percentage. In their last five games they've been converting chances at a higher clip than even the super red hot San Jose Sharks have been doing all season.
The bad news is that they will cool off again, but the good news is that they have been winning lately despite a less than terrific SV%. Consider the following:
NHL Save Percentage Ranking 2008-09
.932 TBL
.931 BOS
.930 MIN
.925 BUF
.922 NYR
.921 PIT
.920 PHX
.919 OTT
.919 ATL 1st 5 game segment of the season.
.917 CHI
.916 MON
.914 VAN
.914 FLA
.911 NJD
.908 CAR
.906 EDM
.905 SJS
.904 ANA
.900 WSH
.894 DET
.893 NYI
.889 LAK
.888 CGY
.887 STL
.886 CBJ
.881 PHI
.879 ATL 3rd 5 game segment of the season
.877 COL
.876 TOR
.873 ATL 2nd 5 game segment of the season
.871 NSH
.858 DAL
In the first 5 games the Thrashers couldn't buy a goal, but red hot goal tending helped them earn points in a number of games. In the 2nd 5 games they struggled with both scoring and preventing goals. In the last 5 they have been hot in converting chances but below average in preventing goals. As their offense cools down they need to either generate more shots or do better at stopping the opposition from scoring.